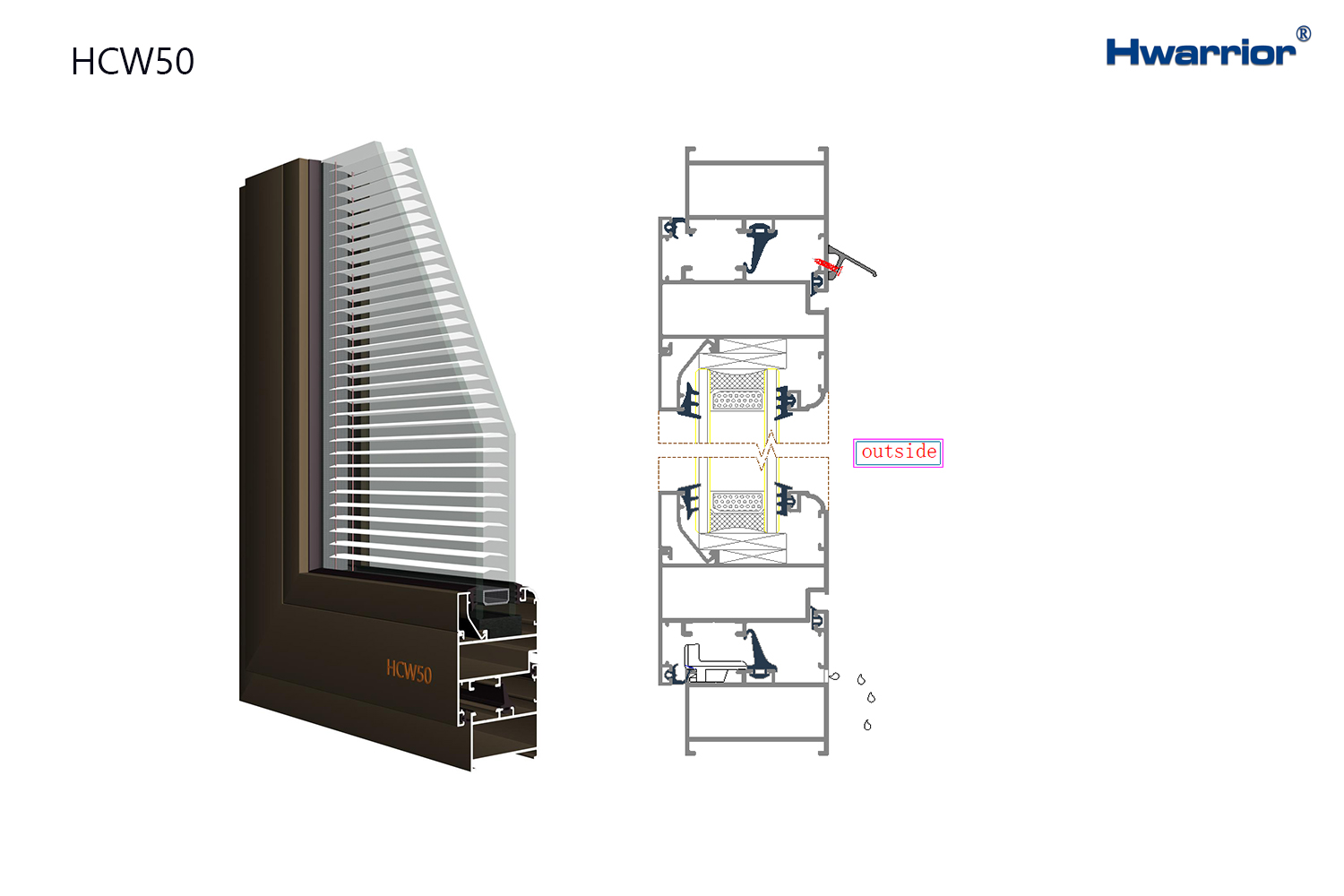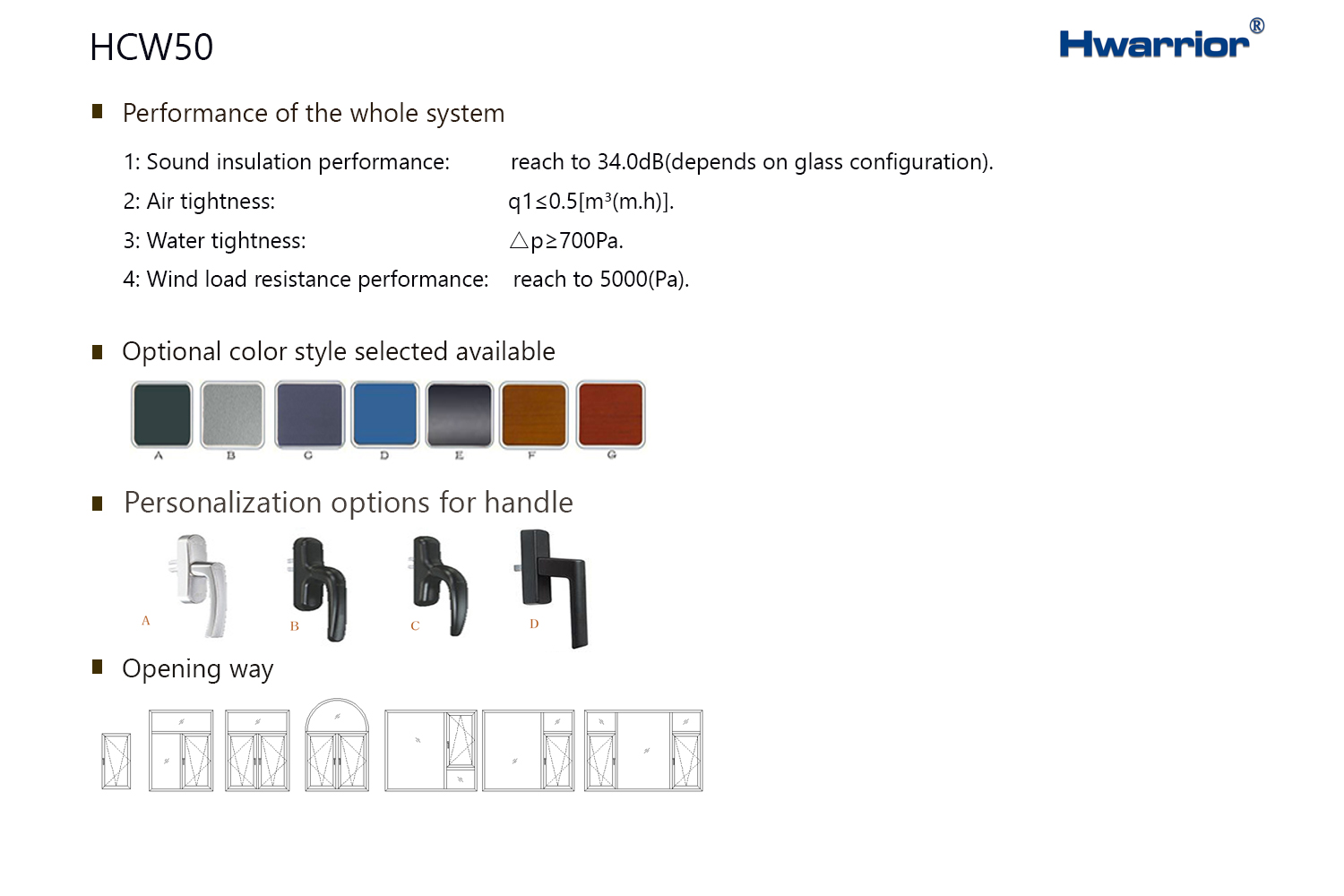 HCW50 series tilt & turn window
Product description
HCW50 series tilt and turn window system provides an integrated and comprehensive solution for buildings, window sash is adopted the workmanship design with 45 degree bracket splicing and the features of fastness & safety. Both opening sash and fixed frame used the same glass channel, double insulated glass can match with manual louvers.
Standard European C channel , available to match inside open hardware and tilt & turn hardware, multiple seal silicone design to improve performance on water tightness and air tightness of the whole system, in addition, special hardware and equal pressure principle application can improve water tightness as well.
This series product is suitable for decoration of middle & high class villa, residence and office.
Water tightness performance:
Adopt multiple integrate seals design, special atrium frame connect technology design to improve overall water tightness;
Wind load resistance performance:
Reinforcing the atrium frame and connect design , providing stronger windproof to meet design requirement of opening a greater percentage.
Air tightness:
Multiple integrate seals design and overall sealing structure can greatly improve the airtight performance by effectively preventing polluted air from entering the room
Sound insulation performance:
Excellent sound insulation effect can be achieved by using double layer insulated glass and multiple integrate seals with mature technology .
Performance of the whole system
Features and performance introduction:
Sound insulation performance: reach to 34.0dB(depends on glass configuration)
Air tightness:q1≤0.5(m3(m.h))
Water tightness: P≥700Pa
Wind load resistance performance: reach. 5000(Pa)