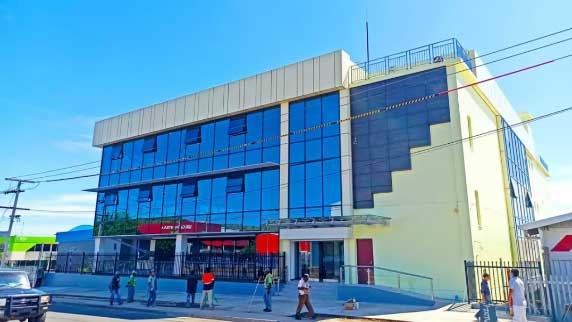 Curtain wall system:

The Curtain Wall System is a kind of aesthetic and novel building façade decoration and a remarkable characteristic of modern high-rise buildings.
The Curtain Wall system consists of metal components and panels, various types of panels available for selection,such as glass panel, metal panel, aluminum composite panel, aluminum panel, stone panel, etc…
The system are fixed to the main structure but does not undertake the load for main structure. Besides decoration function, it also acts various functions like wind against, flashing, heat preservation, heat insulation, acoustical insulation, air permeability.